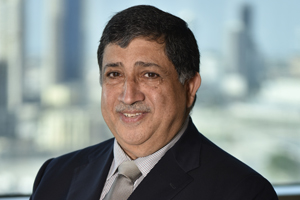 5/22/2022 4:05:36 PM -
Mr. Sameer AlWazzan, Group CEO of Bahrain National Holding Company, the parent company of Bahrain National Insurance (bni) and Bahrain National Life Assurance (bnl) was named the Top CEO in the Insurance industry in the GCC at the Top CEO Conference and Awards ceremony held in Dubai on 18th of May 2022.
The event was a celebration of the Top CEOs in ten different sectors in the GCC, who effectively achieved significant growth and profitability for their companies and demonstrated their commitment to corporate governance last year. The conference organizers amplified that the GCC companies successfully managed to achieve significant growth in the aftermath of the global financial crises, and that would not have been possible without the key role played by the innovative and resilient CEOs.
The Top CEO Awards are based on the financial performance, size, and corporate governance of publicly listed companies in the Arabian Gulf stock markets in accordance with Dubai based Hawkamah Institute's guidelines and in partnership with INSEAD Business School. The assessment is conducted through a thorough evaluation by a panel of industry experts and the results are audited by KPMG.
Mr. Sameer AlWazzan, Group Chief Executive Officer of BNH, commented: "I am deeply honored to be recognized with this year's Top CEO Award, among so many outstanding and accomplished leaders in our region. I perceive this award as appreciation of the high-quality work of the entire Group. At the same time, it is a great commitment for the future towards everyone including my colleagues, our clients, and the shareholders. We will continue making progress, creating outstanding products and services, introducing both innovative solutions and sustainable values for the whole society."